Warm Homes
---
Need advice about keeping your home warm, heating it safely or struggling to pay bills?
Public Health runs the Warm Homes service for free advice and information on ways to reduce heating costs and stay warm in your home. For advice call the team on 0116 305 2524 or click on the 'Make a referral' button at the top of this page.
Residents can benefit from tailored advice by telephone, email, post and in exceptional circumstances a home visit.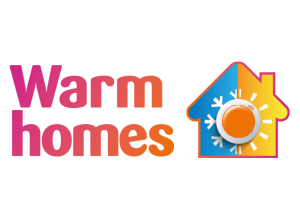 Get support with:
Checking energy tariffs – are you paying more than you need to on your energy bills?
Grants for heating and insulation measures
Energy debt management and help to clear it
Checking heating and hot water controls
Understanding your properties Energy Performance Certificate
Accessing subsidies offered by your energy supplier
Support for vulnerable residents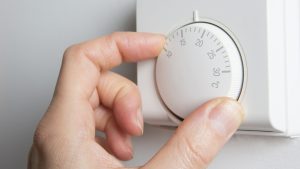 Home energy advice:
A good place to start is to view our comprehensive advice booklet which provides an overview of top tips to reduce heating bills and maintain affordable warmth, advice on grants, benefits and keeping your home fit for winter as well as a range of useful resources for further reading.
Grants for energy efficiency measures such as insulation and heating upgrades:
Warm Homes is currently delivering the Home Upgrade Grant providing fully funded energy efficiency measures to non mains gas heated households. Click here to find out more.
Click here to view details of current offers or grants such as the ECO scheme (Energy Company Obligation)  to see if you qualify for free or subsidised improvements. You can also sign up to the Warm Homes newsletter to be notified of new initiatives.
Switching energy tariffs:
Internet price comparison sites help you to find the best deal for your energy by comparing the energy tariffs from many different suppliers at once. The Ofgem Confidence Code is a Code of Practice that governs independent energy price comparison sites. This code insists that its members follow key principles for how they operate their service. The sites covered by the Confidence Code act independently of suppliers and therefore produce unbiased results. All of the comparison sites are free to use and give detailed information on each tariff produced in the search. Many services operate freephone telephone services to help if you are not sure where to start.
Click here to view the list of the accredited comparison services.
Help with energy arrears:
A number of charitable trust funds sometimes known as hardship funds can support residents who are struggling with arrears. Contact your energy supplier initially to find out if they have a partnership in place. If not, you can apply to the British Gas Energy Trust regardless of which company supplies your energy.
Citizens Advice provide free advice on budgeting, debt and benefit issues. This link provides details for local offices in Leicestershire. They can help residents apply for support in clearing debts and setting up repayment plans.
Payments to help you keep your home warm;
Check your eligibility for several heating related benefits:
Top tips to reduce condensation:
Reduce steam;
Put lids on pans when cooking

Close kitchen and bathroom doors when they are being used

Avoid drying washing indoors if you can. If you can't, dry it one room with the door closed and a window open to let the warm moist air out

When having a bath, put the cold water in first to reduce the amount of steam
Ventilate to remove moisture;
Use extractor fans if you have them

Regularly air wardrobes, cupboards and drawers and don't over fill them

Open the curtains during the day

After showering or bathing, open the window and close the door to let the warm air out
Heat, insulate and draught-proof;
Run the heating for periods of at least 3 hours at a temperature of at least 18 degrees C, especially if the house is occupied during the day

Try to maintain low level background heating in all rooms

It is cheaper and more efficient to run gas central heating by using the programmer, room thermostat and thermostatic radiator valves (TVRs) if fitted
The Priority Service Register:
As part of their licence obligations, domestic gas and electricity suppliers must offer special services to customers who are vulnerable and/or have a special need. Some suppliers include young parents on their priority service register.                                                                                                                                                                                                                                                  The Priority Service Register includes things like;
A meter reading service (avoiding estimated bills)

Controls and adapters for appliances

Priority in an emergency, this could include being provided with alternate heating and cooking facilities in the event of a disconnection.
Keep warm in cold weather with our top tips:
Eat For Heat
If you've used the oven to cook, leave the door open after it has been switched off to let the hot air circulate.
Layer Up
One thick layer won't keep you as warm as plenty of thin ones so pile them on. Thinner layers are often cheaper to buy too.
A warm glow
A few candles can give off a surprising amount of heat, just be careful where you put them and never leave them unattended.
Give your radiators some space
Keeping furniture away from radiators and removing items from beneath them enables the warm air to circulate around the room.
Close off the cold
By keeping the door shut, the room you're in will heat up more quickly and stay warmer for longer. Closing the doors of rooms not being used will also help to keep out the cold.
Ditch the draughts
Using draught excluders against your front and back doors is a cheap way to keep out the cold.
Get snug in your seat
Rather than reaching for the thermostat, try sitting on a low wattage heated seat cover.
8.  As the nights draw in…
Draw the curtains at night even in rooms not being used to prevent heat escaping through your windows. Don't forget to open them again in the morning to let any sunshine in to heat your home for free.
Hug a hot water bottle
Fill up a hot water bottle and switch off your heating before you go to bed. Make sure it is set to come on again before you get up to avoid frosty feet!
Please refer to the links below in Useful Resources; where you can find more comprehensive information
Can't find the information on the website or need further support? You can fill in our online form below (red referral button in the bottom right corner) and we will get back to you within two working days. 
Additional information