HANDS ON WITH HORSES
17th August 2018 - 18th August 2018, 10:00 am - 3:00 pm
---
Confidence and self-esteem building for young people.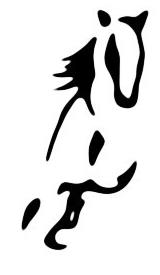 Thursday 16th August & Friday 17th August
10 am – 3pm
During the summer holidays, the therapeutic team at Horses for Causes is delivering a one-day work shop specially adapted for children and youths that have confidence and self-esteem challenges. If you would like to refer someone please get in touch. This is free event as it sponsored Wigston Fire Station Charity (Mini Fire Engine), however places are limited.
Delivered on two separate days
____
Open to children residing in the Blaby District
____
Bring your lunch
____
Spend a day with the horses
____
Contact
0775 3639228
HORSES FOR CAUSES
Soar Valley Western Stables
A426 Blaby by pass
Whetstone. LE8 6DA
---
Location details
HORSES FOR CAUSES
Soar Valley Western Stables
Whetstone
LE8 6DA