Compost Safari – Coalville Library
North West Leicestershire
6th April 2018, 10:30 am - 11:30 am
---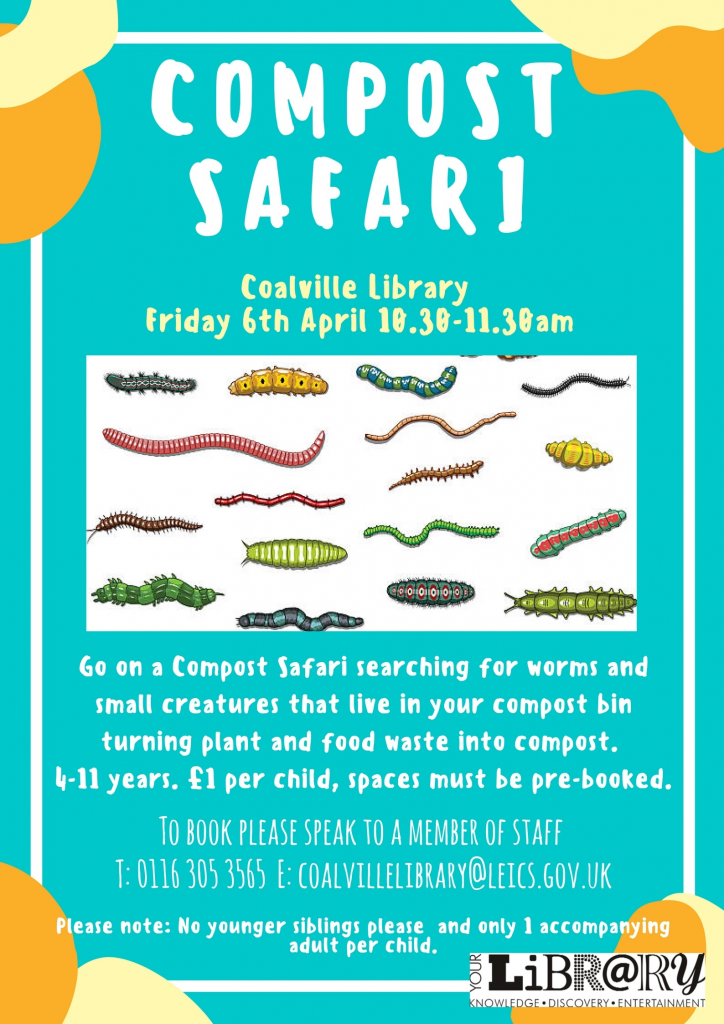 Go on a compost safari searching for worms and small creatures that live in your compost bin turning plant and food waste into compost.
4-11 years. £1 per child, spaces must be pre-booked.
To book please speak to a member of staff
T: 0116 305 3565 E: CoalvilleLibrary@leics.gov.uk
Please note: No younger siblings please and only 1 accompanying adult per child.
---
Location details
Coalville Library
High Street
Coalville
LE67 3EA